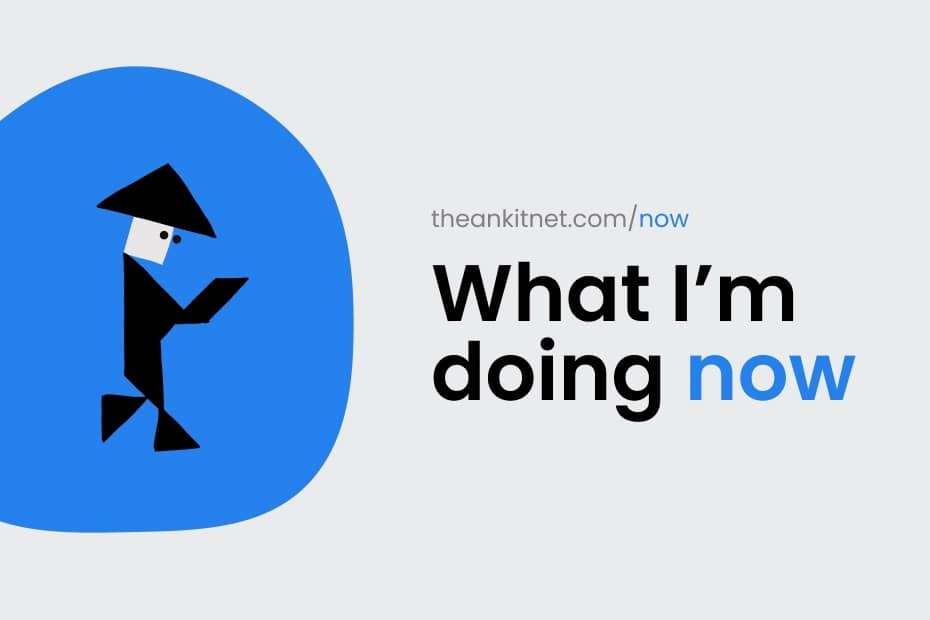 Hey there!
This is a 'now' page of my website and here I share the things I'm doing these days.
I got inspired about this by Derek Sivers.
I will update it as I see any change in my working lifestyle.
Last update: 11th June 2022
Academics
I'm currently enrolled on a 5-year medical graduation programme.
I have successfully spent two professional years and it's my 3rd year in medical school. It is going pretty well but I have to focus more on it.
Work
Along with medical practices, I am working as a freelancer on Fiverr and other similar platforms. I offer web development, UI Design and doodle illustration design services.
Creating a discord server for college community of skillful and talented people.
Programming
Making a website using tailwind CSS.
Making few minimal web design templates
UI/UX Design
Unable to do any professional or practice work now but I always look for learning more by getting inspired by good design.
Reading
Took a long break from reading but started again.
Just finished the book Anything You Want by Derek Sivers. You can see its notes here
Now I'm reading Zero to One by Peter Thiel and taking notes side by side.
Writing
Writing a doodle book of personal experiences and moments that I really appreciate.
I am writing a blog post draft about some creative activities that make you happy.
Doodles and art
Making Tangramm Illustrations version two using figma for designers.
Health
Left gyming, struggling to eat well.
Life
After a long time, there are vacations by 13th June to 19th June. Going to home to work on academics and projects together.
There is a certain kind of emptiness there but may be it is due to either I'm tired of living the same way or I'm lacking deep enthusiasm for days.