Introduction
Explore, Learn & create
Hello people! This is Ankit Upadhyay.
I'm a medical student, UI/UX designer, and amateur programmer and I have an interest in exploring the new and old world of art and books
I love to explore the internet, books, and movies. I observe things around me and this website reflects what I see and learn.
I think I've got plenty of information to share with you and it could be useful to you in your work or life. I'm looking forward to sharing that with you through this website.

Read my blog
I like blogging and I blog about programming, design, creative and productive tools, tutorials and resources that may help you to achieve your goals.
Writing helps you think more progressively. Here read a few interesting posts.

Books & notes
I usually came through lots of book suggestions and I make summaries and notes after reading them, You may find them useful to you.
I read books about physics, self-help, fiction & non-fiction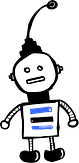 I doodle sometimes
I doodle about whatever I see or think on Snapchat or Tayasui Sketches app.
You can look them out and see the idea behind the doodle.
Projects
I keep making tiny projects to practice design and programming
Explore these design and coding projects and give me and let me know if you liked them
JOIN MY NEWSLETTER
I do explore the Internet to learn and collect interesting links and tools that may help you to level up your skills and grow your personality.
It's FREE, No Spam, Unsubscribe whenever you want.